Water Damage Restoration Marietta - Service Pro Restoration
Properties can be flooded very quickly, and you need professionals to get to you fast to stop severe or lasting damage. Get in touch with us, Service Pro Restoration, and we will provide you with a free quote. We service properties in and around Marietta, Georgia. We send one of our techs to your house within 2 hours as we know time is of the essence in our efforts to counter water damage.
Proper Licensure & Insurance To Respond To An Emergency
We provide our services in the Marietta, GA, area with a team of professionals with years of experience to assist you get through the emergency. We provide quality work using state of the art equipment and technology. Service Pro Restoration is prepared to help 24/7, and you need to give us a call immediately you receive an emergency.
We pride ourselves on being a family-owned firm that understands the plight of homeowners when it comes to dealing with fire and water damages. We have specialized equipment to make sure you can rest easy knowing you are well taken care of.
In case you have been affected by significant flooding in and around the Marietta, GA region, call us as soon as possible for expert guidance, and we will come to your rescue immediately. Remember, the longer you wait, the more extensive the damage becomes.
Service Pro Restoration stands ready to help you with fire and smoke damage as well. Our specialist staff will utilize only the most innovative smoke and fire restoration processes possible in restoring your home or business, and in ensuring that you are able to recover as a lot of your valuables as possible.
Removing mold is a vital part of preventing water damage damaging your health. Our teams use the latest and most innovative equipment to be certain that they entirely remove mold without damaging your property or putting your health in danger.
Our teams have the skills, the knowledge and also the experience to finish reconstruction work and to deal with storm damage at properties throughout Marietta.
Direct Billing to Your Insurance Coverage.
We've got no hidden costs, our invoices are sent directly to your insurance firm, for them to cover. Just because we bill your insurance rather than you, we do not increase or inflate the expense of the services we performed at your premises. Whatever it costs to put your property back on to an even keel is the amount that we charge the insurance firms.
Marietta's Most Proven Restoration Team at Your Service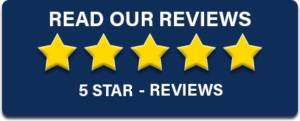 Jonathan M
Marietta
I am so grateful for the job Service Pro Restoration did for me. One of the numerous things about this great company that stood out to me was their professionalism and how they treated my family and me.
Dereck L
Marietta
thought my documents were entirely ruined by flood, and I didn't know what to do. Luckily I was able to contact Service Pro Restoration, and my files and home were restored.